Insights to Hormone Replacement Therapy by Lindsey Rux, FNP-C, with Gagon Family Medicine & Urgent Care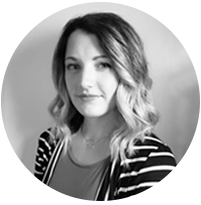 Hormone replacement therapy (HRT) has been a staple treatment for menopausal symptoms for years. What many people do not understand is there is always some risk when we introduce hormones into the body, especially after menopause. The average age for menopause in women is between ages 45-55 years old, but age of onset does vary person to person. Through this period, women can experience disruptive and frustrating symptoms and HRT has been used for many years to help manage those menopausal symptoms.
When looking at benefit versus risk of HRT, benefits outweigh the risks for women who are under the age of 60 or less than 10 years from menopause. This does not include those who are already at high risk for adverse outcomes such as those with significant personal or family history. Evidence has found that out of those specifications there is an increased risk of adverse outcomes such as increase coronary heart disease, stroke, venous thromboembolism (blood clots) and breast cancer. Thus, because of these risks, at any age most experts are recommending use of hormone replacement therapy for 5 years or less.
In relation to breast cancer, evidence does show some supporting data of being an "absolute risk" between hormone replacement therapy and breast cancer. Absolute risk is your risk of developing the disease over a period of time. Although percentages are quite low in ages 50-59 without other risk factors, this is something that is taken into consideration when starting treatment like HRT for menopausal symptoms.
An even safer option for women taking HRT is not taking estrogen alone (unopposed estrogen) and instead, combining it with progesterone. As many of you may have noticed, some primary care providers are prescribing HRT this way to help decrease your overall risk for adverse outcomes.
Primary care providers recommend staying up to date on mammogram screenings as well as routine yearly exams to better understand cardiovascular and breast cancer risk.
In conclusion, if you are on HRT or are considering if HRT is right for you or would like more information on alternatives, please contact your primary care provider .
https://gagonfamilymedicine.com/wp-content/uploads/2020/10/Insights-to-Hormone-Replacement-Therapy-by-Lindsey-Rux-FNP-C-Gagon-Family-Medicine-e1603058300419.jpg
350
841
gagonfp
https://gagonfamilymedicine.com/wp-content/uploads/2015/08/new-Gagon-logo-2-.png
gagonfp
2020-10-18 15:32:10
2020-10-18 16:01:34
Insights to Hormone Replacement Therapy– Lindsey Rux- FNP-C